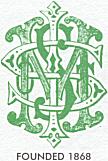 ---
Home
---
Future Meetings
---
How to Join
---
Past Meetings
---
SMSI Awards
---
Publications
---
History
---
Contacts
---

Publications
Polarizers, Retarders, and Compensators: from the Celestial Sphere to the Poincare Sphere by Bill C. Mikuska
---
Acceptance Letter from Gilbert Hartley to SMSI
A Lucky Break for Polarization: The Optical Properties of Calcite by Mickey E. Gunter
Principles of Micromanipulators and Micromanipulation: A Mid-Century SMSI Lecture-Demonstration-Workshop by John Gustav Delly
SMSI President's Report: July 2004 – July 2005 by Bill C. Mikuska
2005 SMSI Emile Chamot Award Recipient (Dr. Osamu Shimomura)
---
A Protocol for Authentication of Paintings by Walter C. McCrone and Eugene Markowski
A Case of Art Fraud Unmasked by Skip Palenik
Beware the Duster by Richard Hoyt Lee
Using Electrographic Techniques in Microchemical Metal Tests by James J. Benko
Julian D. Corrington and the Bausch & Lomb Model R Microscope by John Gustav Delly
SMSI Treasurer's Report - 1998 by Susan N. Young
Emile Chamot: The Man Behind the SMSI Award by Richard Hoyt Lee
A Microscopist and His Shadows by Leo Barish, (1999 Emile M. Chamot Award Recipitant)
---
Inter/Micro-48 by Walter C. McCrone
A Reminiscence of Inter/Micro at Cambridge, England - 1973 by Anna S. Teetsov
The Polam 213 Polarized Light Microscope by David J. Roy
The Cap Gun and the Microscope: First Steps in a MIcroscopical Odyssey by John Gustav Delly
A Quick and Easy Dry Mount Prep by James J. Benko
Centering Wrenches - Elusive and Captive by John Gustav Delly
Alteration When it Alteration Finds: A Microscopical Approach to Writing Sequence Determination by Joseph G. Barabe
Historical Perspectives by Richard Hoyt Lee
Can it Be Thirty years Ago? by Brian J. Ford
One Man's Odyssey Starting from Ithaca by Walter C. McCrone
1998 SMSI Emile M. Chamot Award Recipient (Walter C. McCrone)
---
Lquid Crystals by John Maple
McRI Flexi-Grad Program
Making a Microscope Slide Ring Oven by James J. Benko
New Use for an Old Grill by James J. Benko
SMSI Report for 1997 by Richard H. Lee
Exposure Determination in Photomicrography Using Gossen Meters with the Microscope Attachment by Joseph G. Barabe
Program for Certification in Applied Chemical Microscopy by McCrone Research Institute
SMSI Award Recipients - Part 1: A Look Back by Bill C. Mikuska
Publications of the State Microscopical Society of Illinois by John Gustav Delly
A Study in Frustration by Walter C. McCrone
SMSI Treasures Report - 1997
1998 SMSI Dr. August Koehler Award Recipient (Arthur Lawrence Edward Barron)
---
Forever Amber and Not so Forever Copal by James J. Benko
Louis Pasteur Remembered by Richard H. Lee
More Examples of the Personal Touch in Do-it-Yourself Projects by John Gustav Delly
SMSI Statement of Purpose
SMSI By-Laws
The Polarized Light Macroscope by Walter C. McCrone
SMSI Treasurer Report
Essential Oils as Refractive Index Liquids by Bill C. Mikuska
Head Lice and the Home MIcroscopist by James R. Millette
Comments and Corrigenda
Building a Polarized Light Microscope by Theodore M. Clarke
Theodore Rochow (1997 Emile M. Chamot Award Recipient)
Microscopy (An excerpt from the Encyclopedia of Chemical Analysis)
---
Filter Holder and Specimen-Manipulation Apparatus Designed and Built by Charles H. Kruchten by John Gustav Delly
Some Hint for Snow Fun by James Benko
Ferrihydrite - An Unusual Material by Richard H. Lee
Preparation and Uses of Needles for Manipulating Small Particles by Anna Teetsov
Micro Tips - Using the Photomicrography Form by Joseph G. Barabe
Digital Imaging in the Materials Engineering Laboratory by Theodore M. Clarke
An Introduction to Labradorescence by Garth Ziemba
Update on the Turin Shroud by Walter C. McCrone
A Computer Program for the Double Variation Method by Thomas Polaski and Jeffrey Hollifield
1997 SMSI Dr. August Koehler Award Recipient (Brian J. Ford) Photo by Joseph G. Barabe, courtesy of the McCrone Group, Westmount, IL
---
On the Natural Coloring Matter, Brazilin, and Its Use in Microscopical Technique. by John Luther Mohr, Ph. D.
Collecting And Identifying Diatoms. - I. by R. Fraser Bastow, F.R.M.S.
The Use of the Microscope in the Study of Mosses by Cloyd Burnley Stifler
Rotifer Chats by C. Rudlin, F.R.M.S., M.A.M.S.
Making Plastic Replicas Of Snow Crystals by Ben F. Laposky of Cherokee, Iowa.
New Products
Book Review
News from the Field
---
The Mounting of Rotifera by John Hanley
The Garden Pond and Biology by H. G. S. Wright
Widgets and Gadgets No. 8 - Focusing a Photomicrographic Camera by Dan M. Stump
On the Action on the Gene by Peter J. Squicciarini
New-Products - Rolf Thienemann's Viewer
Super Microscope Using Mirrors
Beginning Structure of Heart
Elementary Particles Revealed
Plant Cells in Coal, New Technique
Mirror Microscope in Cancer Fight
Artificial Sapphires Made into Lenses
Fungus, not Frost, Causes Winterkill
Lenses of Germanium Metal Transmit Invisible Heat
"Dwarf" Germs Developed-from Big Ones
Miscroscope Gets X-Ray Eyes
Instrument Handle Acts Like Joy Stick
Ten Top Science Advances in 1949
Mass-Production of Schmidt Lens
Amateurs Bringing Fresh Viewpoints
X-Ray-Eyed Microscope Grows Powerful
Small Quantities
---
Myxomycetes, Mycetozoa, or Slime Molds by Cloyd Burnley Stifler
Widget and Gadgets No. 7 - Kohler Illumination by Dan M. Stump
Further Notes on the Habits of Trichocerca Capucina by C. Rudlin, F.R.M.S., M.A.M.S.
Symposium on Fine Particles and Resolution June 9th to 11th 1949
Super-thin Tissue Sections
Plastic photographic Film
Camera Replaces Eyes
Things You've Never Wondered About
Electronics Reveal Make-up of Stars
Genes Nearer Identification
Fungi Present Own Evidence
New Lens Improves Eyesight
International Science Clubs
Food Possibilities of Water Plant
New Micro-Analysis Apparatus
Reflector Applied to Microscope
Growth Control Substance in Seaweed
Fluorescence Help Solve Soil Problems
National Quest for Knowledge
A Micro-Organism as Food Producer
Super Microscope Sees With Mirrors
Light for Photo Enlarger
Fingerprinting Powder Poisons Policemen
New Products - De Fonbrune Equipment for Probing the Unknown
Our Front Page
Laboratory Technique - A Good Algae Stain
---
Possibilities for Biological Field Research in Chicago Area by Wm. Westfall
Fossil Diatomaceous Deposits in the United States of America by M. Rasmussen
Cancer under the Microscope on Regular TV Channel
Blood's "Police" Cells Surround Tantalum Metal
Dust Is Atomic Bomb Hazard, Study behind Iron Curtain Shows
Tropical Forest Mosquitoes Breed in Many Strange Places
"De-tailed" Bacteria Still Able to Swim
You Do Your Best Seeing with Eye's Index Point
New Insecticide Produces Hereditary Changes in Cells
"Dawn Redwood" Pollen Found in Scottish Coal
Mouse Ova with Extra Chromosomes Develop to Early Embryo Stage
Extracting Food from Yeast
Hair is 750 Times Thicker Than Thinnest Scientific Slices
Our Front Page
---
TROCHOCERCA CAPUCINA - An European Cuckoo or an American Cow Bird Among the Rotifera by C. Rudlin, F.R.M.S., M.A.M.S.
What is the Relationship by J. E. Nielsen
Pleasures of the Microscope by M. Rasmussen
Early Flourite Objective Information obtained through Dr. Veda A. Latham
Widgets and Gadgets No. 6 - Correcting for Cover-glass Thickness by Dan M. Stump
Pleurosigma Angulatum by J. E. Nielson
New Products - A New Standard Laboratory Microscope
Laboratory Technique - Cleaning of Radiolaria from Barbados by Dr. V. A. Latham
Specimen Exchange
Our Front Page
---
STATE MICROSCOPICAL SOCIETY OF ILLINOIS (Founded 1869)CHICAGO
Carchesium Culture by J. E. Nielsen
Vermilion Sea Of California by Dr. M. W. Johnson
Moravia Deposit by J. Kinker
Widgets And Gadgets by Dan M. Stump
Diatoms And Oysters by J. Bartholomew
Botanical Possibilities Of Chicago Region by Floyd Swink
On Effect Of Penicillin On Seed Germination
Streptomycin
On Taxonomy
Field - Trip Report by Floyd Swink
The Society's Annual Election by Floyd Swink
Technical Sessions by I.J.C.
Book Notes
Members Of Guests Indicate Their Interest
A Martin Achromatic Microscope by Frank J. Kelley
Living Organisms Under High Pressure by J. E. Nielsen
OBITUARY - John A. Long, Sir Herbert Jackson by V.A.L
EDITORIAL