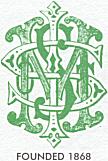 ---
Home
---
Future Meetings
---
How to Join
---
Past Meetings
---
SMSI Awards
---
Publications
---
History
---
Contacts
---

Essential Oil Safety
by Jacquelyn Uznanski of U Creations, Inc.

FRIDAY, November 10, 2017
To be held at
McCrone Research Institute
2820 S. Michigan Avenue
Chicago, IL 60616
6:00 PM: Italian dinner ~ Tariff: $15.00 (if eating)
Contact Freddie Smith for Reservations / Cancellations at 312-842-7100 or Freddie@mcri.org by Noon FRIDAY, November 10, 2017
7:00 PM: Presentation
As essential oils have become more widely used, a need is arising for greater education on the subject. Many people are reaching out to the Internet for information, and it is sometimes difficult to distinguish the accurate from the inaccurate without further education. We will take on a brief introduction of essential oil safety including how the oils work, an understanding of the modes of transmission, some of the issues, what to look for, and what to avoid. By gaining a greater understanding of these concentrated compounds, we will be able to utilize them better for longer within our lives.
Bio Sketch: Jacquelyn Uznanski is an Archaeologist and Anthropologist who did her undergraduate and graduate coursework at Northern Illinois University. During her time at University, she began formulating skin care products using natural ingredients including essential oils. She is a member of the HSCG where she has taken classes on numerous subjects including essential oils. She has been formulating since 2006 and now does so for her own brand Red Lemon. In her over 10 years of studying essential oils both informally and formally, she has developed a healthy respect for them.
---
©2011-2018 by State Microscopical Society of Illinois | Webmaster |