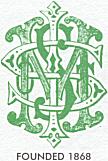 ---
Home
---
Future Meetings
---
How to Join
---
Past Meetings
---
SMSI Awards
---
Publications
---
History
---
Contacts
---

Presentation and Demonstration of the Keyence 3D Laser Scanning Microscope
by Ryan Pfaff of Keyence Microscopes

FRIDAY, October 20, 2017
To be held at
McCrone Research Institute
2820 S. Michigan Avenue
Chicago, IL 60616
6:00 PM: Thai dinner ~ Tariff: $15.00 (if eating)
Contact Freddie Smith for Reservations / Cancellations at 312-842-7100 or Freddie@mcri.org by Noon FRIDAY, October 20, 2017
7:00 PM: Presentation
The Keyence 3D Laser Scanning Microscope combines the capabilities of an optical microscope, scanning electron microscope and roughness gauge. It provides magnifications up to 28,800 with 0.5 nanometer height resolution. The 3D topographical data is obtained in a single click and can be captured without having to worry about limitations in size, shape or material composition. Examples of analyses include accurate measurements of the air bubble void sizes in gypsum wallboard (other examples will be provided). The confocal principal and overall product concept of the laser microscope will be explained in detail. The system will be set up and a live demonstration will be provided.
Bio Sketch: Ryan Pfaff did both his undergraduate and graduate Engineering coursework at Penn State University, and he graduated with Honors from the university's prestigious Schreyers Honor College. His graduate coursework was in Non-Destructive Evaluation (NDE) and revolved around identifying techniques to quickly identify catastrophic defects in key military vehicle components. He has worked at Keyence for over 10 years and currently resides in Chicago, IL.
---
©2011-2018 by State Microscopical Society of Illinois | Webmaster |