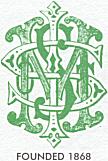 ---
Home
---
Future Meetings
---
How to Join
---
Past Meetings
---
SMSI Awards
---
Publications
---
History
---
Contacts
---

Teaching Microscopy and Microscopic Concepts: Universal Design Strategies
by Professor Bill Strond
USG, retired.

FRIDAY, September 29, 2017
To be held at
McCrone Research Institute
2820 S. Michigan Avenue
Chicago, IL 60616
6:00 PM: Italian dinner ~ Tariff: $15.00 (if eating)
Contact Freddie Smith for Reservations / Cancellations at 312-842-7100 or Freddie@mcri.org by Noon THURSDAY, September 28, 2017
7:00 PM: Presentation
During his 30 year career in histology and pathology, and 26 years as a college professor, Bill Strond has taught various aspects of anatomy and physiology to a wide variety of audiences. Recently, over the past 7 years, he has had several low-vision students and a blind student take a BIO 101, Introduction to Life Sciences class. The class essentially teaches students about life, by using the microscope to reveal various structures and their functions. Bill embraced the principles of Universal Design and was able to engage these students as real time participants. He will share some of his solutions and frustrations with SMSI attendees.
Bio Sketch: Professor Bill Strond is a native of Brooklyn, NY. He attended Wilmington College in Ohio and later did his graduate training at the University of Nebraska, Omaha. He has taught at various 4-year colleges and 2-year community colleges. Currently, he is a professor of biology and Oakton Community College in Des Plaines and Skokie, Illinois. Throughout his career, he has presented more than 50 scientific papers. Professor Strond also received the 2016 Ray Hartstein Award for Outstanding Professional Excellence in Teaching.
---
©2011-2018 by State Microscopical Society of Illinois | Webmaster |