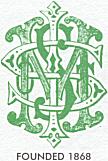 ---
Home
---
Future Meetings
---
How to Join
---
Past Meetings
---
SMSI Awards
---
Publications
---
History
---
Contacts
---

Adventures in Microscopy at USG (U.S. Gypsum)
by Dr. Arthur Struss
USG, retired.

FRIDAY, May 19, 2017
To be held at
McCrone Research Institute
2820 S. Michigan Avenue
Chicago, IL 60616
6:00 PM: Thai Food and beverages ~ Tariff: $15.00 (if eating)
Contact Freddie Smith for Reservations / Cancellations at 312-842-7100 or Freddie@mcri.org by Noon THURSDAY, May 18, 2017
7:00 PM: Presentation
Microscopy is an essential part of material analysis at USG (formerly U.S. Gypsum). It's used to characterize USG products, check raw materials, resolve complaints, detect patent infringement and analyze unknowns. The strength of wallboard and gypsum products is related to gypsum crystal morphology and pore structure. Retention of microstructure is critical to retaining fireproofing properties in ceiling tile and gypsum wallboard. The investigation of paint, plaster and joint compound delamination is aided by microscopical analysis. Cement board analysis includes microscopic image analysis of porosity and the study of crystal microstructure formation. Examples of these investigations will be used to show how microscopy is used to solve applied industrial problems related to building materials. Advances in instrumentation will also be highlighted.
Bio Sketch: Dr. Struss worked as a chemist and microscopist for USG for 31 years in formulated products and material analysis. He obtained a PhD in Inorganic Chemistry from the University of Iowa and did post-doctoral research at Ames Laboratory, U.S. Dept. of Energy. Art is retired and is presently the Vice President of the State Microscopical Society of Illinois.
---
©2011-2018 by State Microscopical Society of Illinois | Webmaster |