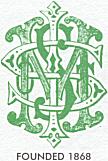 ---
Home
---
Future Meetings
---
How to Join
---
Past Meetings
---
SMSI Awards
---
Publications
---
History
---
Contacts
---

After Christmas, Christmas Party!!!

No presentation, it's a tour!

Friday, January 20, 2017
To be held at
Baderbräu Tap & Brewery
2515 S. Wabash
Chicago, IL 60616
6:30 PM: Pizza and salad

Tariff: $20 (includes a Baderbräu beer)

Contact Freddie Smith for Reservations / Cancellations at 312-842-7100 or Freddie@mcri.org by Noon on Wednesday, January 18, 2017
7:30 PM: Brewery Tour
This year's after-Christmas, Christmas party will be a brewery tour at Baderbräu Brewing, just a few blocks away from our normal meeting place at McCrone Research Institute! Join us for a beer (or non-alcoholic beverage) and food at 6:30, private tour at about 7:30. Find out what decocted beer is and of course check out their awesome artwork by local artists. Dedicated Baderbräu parking is under the "L" tracks on 25th street between State and Wabash. Also, the brewery is walking distance (roughly 10 minutes) from the Cermak green line "L" stop and the McCrone Research Institute.
---
©2011-2018 by State Microscopical Society of Illinois | Webmaster |