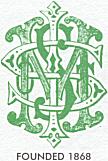 ---
Home
---
Future Meetings
---
How to Join
---
Past Meetings
---
SMSI Awards
---
Publications
---
History
---
Contacts
---
SATURDAY WORKSHOP! The Mysteries of Sand
Taught by SMSI Members

SATURDAY, October 22, 2016 from 9 am – 2 pm
To be held at
McCrone Research Institute
2820 South Michigan Avenue
Chicago, IL 60616
Cost: $30 ($20 for students*) - Lunch is included

Space is limited, reservations are required and must be made by 12 noon on TUESDAY, October 18, 2016 with Freddie 312-842-7100 or Freddie@mcri.org
*Students must be over 13, those under 18 who are not attending with a parent or guardian require a signed permission form, please e-mail or call to request one.
Getting there: Free and plentiful parking is available in the McCrone Research Institute parking lot, it is also easily assessable via the CTA, the #4 bus stops just outside the facility.
Abstract:
This workshop will feature hands on activities, demonstrations, laboratory time, and lectures. Topics include physical properties of sand, general characteristics and microscopic aspects of sand, specifically highlighting the biogenic sediments. We will look at sand from around the world. Attendees will spend time working on simple experiments, examining sand with the microscope and preparing their own samples for microscopic observation. There will also be samples to bring home. Smart phone camera attachments will be available to use throughout the workshop to take your own photographs. By the end of the workshop attendees will have a better understanding of sand in general as well as being able to identify a variety of the microscopic remains of marine organisms like corals, mollusks and sea urchin spines. These biogenic sediments as well as the mineral make-up of sand can provide a great insight as to where a sand may have originated. You are welcome to bring your own sand samples to view or trade!
Bio Sketch: This workshop will be led by SMSI members with a wide range of experience, backgrounds and expertise. Frances Vandervoort, a retired Chicago Public School science teacher, and a committed sand collector since 1986. Art Struss, retired chemist and microscopist; worked at USG Corp (formerly US Gypsum). Joe Barabe is microscopist specializing in art materials analysis and an avid amateur in other areas. Frances, Art and Joe will be assisted by Meggan King, SMSI president, she is a research microscopist and instructor at the McCrone Research Institute.
---
©2011-2018 by State Microscopical Society of Illinois | Webmaster |