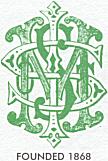 ---
Home
---
Future Meetings
---
How to Join
---
Past Meetings
---
SMSI Awards
---
Publications
---
History
---
Contacts
---
After Christmas…a Revolution!!!
Revolution Brewery Tour
No presentation, it's a Revolution!

Friday, January 22, 2016

Revolution Brewery Tap Room map
3340 N. Kedzie
Chicago, IL 60618
6:30 PM: Pizza ~ tarrif $20.00

Contact Freddie Smith for Reservations / Cancellations at 312-842-7100 or Freddie@mcri.org by Noon Wednesday, January 21, 2016
Please note that our private tour has a max of 30 persons, so make your reservation early!
7:30 PM: Brewery Tour
This year's after-Christmas Christmas party will be a brewery tour at Revolution Brewing. Join us for food at 6:30 and a private tour at 7:30. We'll stroll the floor the 90,000 ft² production brewery and cannery going over the history of the company, the brewing process, packaging, and bourbon barrel aging. Each tour goer will receive two 7 oz beer samples - one at the beginning, and one at the end of the tour- and a Revolution pint glass.
The Revolution tap room is located in the Kennedy Planned Manufacturing District on Chicago's northwest side at 3340 N. Kedzie Avenue. Please note that this is not their brew pub, so don't go there! The tap room is a big, unassuming brick building on the west side of Kedzie, just south of Roscoe. The front door can be easy to miss, too. It's in the center of the building's façade and has only a small neon sign in the window. Street parking is available.
---
©2011-2018 by State Microscopical Society of Illinois | Webmaster |