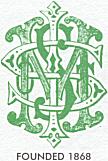 ---
Home
---
Future Meetings
---
How to Join
---
Past Meetings
---
SMSI Awards
---
Publications
---
History
---
Contacts
---

The Tiny New World of Microfluidics
by Dr. Stewart Lipton – Scientific Device Laboratory

Friday, September 25, 2015
To be held at
McCrone Research Institute
2820 South Michigan Avenue
Chicago, IL 60616
6:00 PM: Pizza & Salad ~ Tariff (only if eating) ~ $15

Contact Freddie Smith for Reservations / Cancellations at 312-842-7100 or Freddie@mcri.org by Noon Thursday, September 24, 2015
7:00 PM: Presentation
The demise of the typical microscope may be fast approaching. Microfluidics is a technology that manipulates fluids in channels that vary in width from nanometers to millimeters. The applications for this technology are wide ranging. The attractiveness of this technique spans the fields of biology, medicine, chemistry, physics and engineering. The mediums used to create these platforms or "lab on a chip" are as well varied. Uses of paper, glass, silicon, plastics and metals have been shown to produce accurate and cost effective results. Combined with electronics as sensors the field is ready for production of cost effective products to better understand the sciences of the future. We will discuss these topics in this talk.
Bio Sketch:
Stewart Lipton grew up in Brooklyn, New York. He received his BS at the University of Rochester. He then went on to receive his Ph.D at the School of Medicine. He served as chief microbiologist at Edgewater Hospital for 13 years. Thirty years ago he started Scientific device Laboratory where he still holds the position of President. Scientific Device Laboratory manufactures a broad array of innovative products for the clinical microbiology marketplace.
---
©2011-2018 by State Microscopical Society of Illinois | Webmaster |