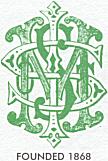 ---
Home
---
Future Meetings
---
How to Join
---
Past Meetings
---
SMSI Awards
---
Publications
---
History
---
Contacts
---

Iron Age Bronze Figurines on Sicily
The Elymi, Sicani, Sikels, and the Mediterranean
by Jacquelyn L. Uznanski, Archaeologist

FRIDAY, April 25, 2014
To be held at
McCrone Research Institute
2820 South Michigan Avenue
Chicago, IL 60616
6:30 PM: Thai food: Tariff ~ $15.00

Contact Freddie Smith for Reservations / Cancellations at 312-842-7100 or Freddie@mcri.org by Noon THURSDAY, April 24, 2014
7:30 PM: Presentation
Greek and Phoenician colonies on Sicily during the Iron Age are better understood than their indigenous counterparts. Studies and recent archaeological investigations of the indigenous sites of Iron Age Sicily have begun to provide information on the indigenous peoples of Sicily within the time period of 900 – 241 B.C.E. Here we will look at what significance bronze figurines had in Western Sicilian culture in relation to incoming cultures during the Iron Age. The context and styles of Sicilian figurines help us understand the variety and extent of trade connections occurring between Sicily and the other cultures within the Mediterranean during the Iron Age. The focus is on figurines found in the major cities of Iron Age Western Sicily including the colonial sites of Selinus, Panormus, Motya and Lilybaeum, and the indigenous sites of Salemi, Segesta, and Monte Polizzo.
Bio Sketch: Jacquelyn L. Uznanski is an Archaeologist who has a BS in Anthropology and a MS in Archaeology from Northern Illinois University. She has long had an interest in Archaeology. She has worked and volunteered for numerous CRM projects throughout the United States. She spent two summers studying in Sicily under the direction of Dr. Michael J. Kolb.
---
©2011-2018 by State Microscopical Society of Illinois | Webmaster |