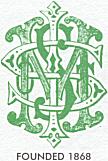 ---
Home
---
Future Meetings
---
How to Join
---
Past Meetings
---
SMSI Awards
---
Publications
---
History
---
Contacts
---

Using Fluorescent Microscopy to Understand the Mechanisms of Human Disease in Living Color
by Dr. Edward M. Campbell
Assistant Professor, Department of Microbiology and Immunology
Stritch School of Medicine, Loyola University Chicago

FRIDAY, February 28, 2014
To be held at
McCrone Research Institute
2820 South Michigan Avenue
Chicago, IL 60616
6:30 PM: Italian food: Tariff ~ $15.00

Contact Freddie Smith for Reservations / Cancellations at 312-842-7100 or Freddie@mcri.org by Noon THURSDAY, February 27, 2014
7:30 PM: Presentation
Understanding the complex events leading to cellular pathology and disease states in humans is critical to developing new treatment options for affected individuals. In this regard, quantitative fluorescent imaging approaches have provided valuable insight into our understanding of many diseases. I will discuss how my lab utilized live and fixed cell fluorescent microscopy to understand aspects of Human Immunodeficiency Virus-Type-1 (HIV-1) infection and the pathological properties of α-synuclein, a protein critical to the development of Parkinson's disease.
Bio Sketch: Edward Campbell received his doctoral degree from the University of Illinois Chicago and went on to complete a postdoctoral position in molecular biology at Northwestern University. He has published extensively in the fields of virology and molecular biology and served on The Foundations of AIDS research Scientific Advisory Committee. Currently, he is an assistant professor at the Loyola University Chicago Stritch School of Medicine in the Department of Microbiology and Immunology where his lab studies the interactions occurring between retroviruses, such as HIV-1, and cellular restriction factors.
---
©2011-2018 by State Microscopical Society of Illinois | Webmaster |