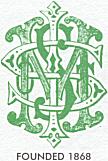 ---
Home
---
Future Meetings
---
How to Join
---
Past Meetings
---
SMSI Awards
---
Publications
---
History
---
Contacts
---

'After Christmas, Christmas Party'
Drugs and Microscopy in the last 30 years
Presentation by Dr. Karl Larsen

Friday, January 24, 2014
To be held at
McCrone Research Institute
2820 South Michigan Avenue
Chicago, IL 60616
6:30 PM: Southern food catered by Wishbone ~ Tariff ~ $20

Contact Freddie Smith for Reservations / Cancellations at 312-842-7100 or Freddie@mcri.org by Noon MONDAY, January 20, 2014
Please note that this is a special catered event and we do need final numbers one week in advance.
7:30 PM: Presentation
During the last several decades, the use of the microscope in the drug chemistry sections in many forensic science laboratory settings has changed. Crystal tests have gone from a rapid means of identification in the drug chemist's arsenal to a means of testing many newer chemists are not even exposed to in training. We will travel through the years to see why, in the presenter's opinion things have changed and why this technique should be re-visited now and in the future.
Bio Sketch: Karl Larsen was employed with the Illinois State Police (ISP), Forensic Sciences Command for nearly 35 years. In that time he served as a drug chemist and toxicologist. He was an inspector with the American Society of Crime Lab Directors/Laboratory Accreditation Board and member and chairperson for the Toxicology Proficiency review Committee for that organization. He also spent years with ISP in administration and assisting in the training of new scientists. During this time he was engaged in assisting in teaching with the University of Illinois at Chicago Masters of Science in Forensic Science program. Upon retiring from ISP, he went to work full time in the UIC program where he now instructs students who will be engaged in forensic science in the future.
---
©2011-2018 by State Microscopical Society of Illinois | Webmaster |