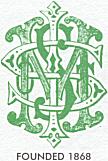 ---
Home
---
Future Meetings
---
How to Join
---
Past Meetings
---
SMSI Awards
---
Publications
---
History
---
Contacts
---

'Way After Christmas, Christmas Party'
Solving Chemical Problems and Teaching Light Microscopy
In the 20th and 21st Centuries
by Dr. Gary J. Laughlin

Friday, March 1, 2013
To be held at
McCrone Research Institute
2820 South Michigan Avenue
Chicago, IL 60616
6:30 PM: Food & Beverages ~ Southern Style Food Catered by Wishbone (Lent options will be available) ~ Tariff ~ $15.00
Contact Freddie Smith for Reservations / Cancellations at 312-842-7100 or Freddie@mcri.org by Noon Thursday, February 28, 2013
7:30 PM: Presentation
In this way-after, after-Christmas Party, Dr. Laughlin will present his perspective on teaching 18th and 19th century microscopy techniques to students today. He will discuss the 'cheap, fast, or good' approaches to solving analytical problems and how they apply to teaching others at the early, beginning, middle, and end of their careers.
Bio Sketch:
Gary J. Laughlin has served as president and executive director of McCrone Research Institute (McRI) in Chicago since 2004, and as a senior research microscopist and instructor for McRI since 1987. He conducts research in microscopy and microanalysis and also serves as principle investigator and project director for applied research. Laughlin earned his bachelor's degree in criminalistics from the University of Illinois at Chicago and his Ph.D. in metallurgical and materials engineering from the Illinois Institute of Technology. A Chicago native, Laughlin is a life member on the board of directors and past president of the State Microscopical Society of Illinois, a fellow in the Royal Microscopical Society, and a member of the New York Microscopical Society, American Chemical Society and the American Institute for Conservation.