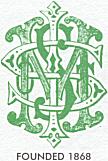 ---
Home
---
Future Meetings
---
How to Join
---
Past Meetings
---
SMSI Awards
---
Publications
---
History
---
Contacts
---

Nothing is Set in Stone not even Darkness:
A Primer on Energy Transfer
by Bill Mikuska

Friday, November 16, 2012
To be held at
Mikuska Residence (see map below)
3005 Avenue Loire
Oak Brook, IL 60523
6:30 PM: Food & Beverages ~ Pizza ~ Tariff ~ $12.00
Contact Freddie Smith for Reservations / Cancellations at 312-842-7100 or Freddie@mcri.org by Noon Thursday, November 15, 2012
7:30 PM: Presentation
Energy transfer processes have been experienced by man since he first opened his eyes. Whether from shimmering auroras to flickering fireflies, from St. Elmo's fire to shaken tribal rattles, from glowing oceans to the glowing signs of the Ginza or Manhattan, from the computer screen or piece of paper from which you are reading this information--energy transfer is happening and you are a part of it.

This lecture/powerpoint presentation will include demonstrations and discussion about the subtleties of the interactions of photons and matter and how these interactions affect you. Förster, Dexter, and other energy transfer processes are addressed along with FRET, two photon excitation, second harmonic generation, and fluorescence microscopies.

Topics will include fluorescence, phosphorescence, delayed fluorescence, up-conversion, and tenebrescence, and new applications.
---
©2011-2018 by State Microscopical Society of Illinois | Webmaster |