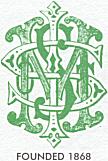 ---
Home
---
Future Meetings
---
How to Join
---
Past Meetings
---
SMSI Awards
---
Publications
---
History
---
Contacts
---

SMSI January Meeting Announcement
After Christmas, Christmas Party!!!
X-Ray Specs: Looking Inside Museum Specimens using X-Ray Computed Tomography and Volumetric Reconstruction.

by JP Brown of the Field Museum

Friday, January 27, 2012
To be held at
McCrone Research Institute
2820 S. Michigan Avenue
Chicago, IL 60616
6:30 PM: Food & Beverages ~ Southern Barbecue and beverages ~ Tariff ~ $20
Contact Freddie Smith for Reservations / Cancellations at 312-842-7100 or Freddie@mcri.org by Noon, Friday, January 20, 2012
Please note that this is a special catered event and we do need final numbers one week in advance.
7:30 PM: Presentation
Projection X-radiography provides two-dimensional images of the interior structure of materials which are useful in a variety of contexts, but suffers from certain unavoidable limitations. Principle among these limitations are geometric distortion (determination of dimensions is often difficult), superposition (layers and joins may be hard to resolve), and problems in resolving low-attenuation components at the interior of an object. X-ray computed tomography (CT) scanning with source energies between 20 and 120 keV provides a non-destructive method of imaging the interior of many organic/composite, ceramic, and fossil museum objects in three dimensions and overcomes the limitations of projection x-radiography to some extent. In particular CT coupled with volumetric reconstruction allows accurate visualization and measurement of dimensions and angles in multi-component pieces. In addition, the precisely-calibrated attenuation densities given in the DICOM image stacks which result from medical CT scanning allow some possibility of identifying component materials. This presentation discusses the practicalities and limitations of single-energy CT scanning for the technical examination of complex objects through a critical review of the Field Museum's work over the last five years.
Bio Sketch
JP holds degrees in Archaeological Conservation from University College Cardiff and Computer Science from University of Chicago. He taught practical and preventive conservation at UCC until 1993 when he moved to the States. He spent a decade working with WB Rose & Associates on computer-based condition monitoring systems for such buildings as Independence Hall, the George Washington Mansion at Mount Vernon, and Virginia State Capitol. He moved to the Field Museum in 2002 where he currently holds an endowed position working on identification and conservation of material from the Pacific. JP's research interests encompass object conservation methods, computer-based object documentation, preventive conservation, and the non-destructive and minimally destructive analysis of structures and materials using SEM-EDS and FTIR. His work with Field Museum Anthropology curators Gary Feinman and Ryan Williams on the origins of the mysterious Maya Blue pigment was published in Antiquity and was listed by Archaeology Magazine in the top ten archaeological discoveries of 2008. In 2006 he got a chance to use CT scanning on museum artifacts and has been scanning specimens at macro and micro-CT levels ever since. His paper this evening deals with the opportunities and limitations of CT scanning as a non-destructive investigative technique.
---
©2011-2018 by State Microscopical Society of Illinois | Webmaster |