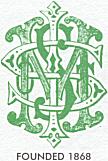 ---
Home
---
Future Meetings
---
How to Join
---
Past Meetings
---
SMSI Awards
---
Publications
---
History
---
Contacts
---

Some Things about Electron Microscopy…
by Dr. Bob Stevenson

Thursday, November 3, 2011
7:30 PM: Presentation
Dr. Stevenson will discuss both Scanning Electron Microscopy as well as Transmission Electron Microscopy highlighting strengths and weaknesses of both instruments by illustrations as well as exciting micrographs. He will explain the importance of these instruments as they relate to his career which spans several decades.
Bio Sketch
Dr. Stevenson is a senior project manager and is nationally known for his work in the fields of microscopy. Dr. Stevenson has a B.S. in geology from the University of Wisconsin-Oshkosh, a M.S. in geology from the University of Minnesota-Duluth, and a Ph.D. in geology from the University of Minnesota. His former affiliations include principle instructor of electron microscopy courses at McCrone Research Institute, manager of the Natural Materials Analytical Laboratory of the University of North Dakota, and microparticulate analyst for the Minnesota Department of Health. Dr. Stevenson has technical expertise in materials characterization and analysis using scanning electron microscopy, transmission electron microscopy, optical microscopy, x-ray diffraction, and x-ray fluorescence. He has over 50 technical reports, publications, and presentations in these areas. Currently, he is affiliated with ASTM Committee D22.07.
---
©2011-2018 by State Microscopical Society of Illinois | Webmaster |