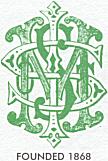 ---
Home
---
Future Meetings
---
How to Join
---
Past Meetings
---
SMSI Awards
---
Publications
---
History
---
Contacts
---

Celebration Invitation for Lucy B. McCrone (1923-2011)
You are cordially invited to an informal Celebration of Life honoring Lucy B. McCrone,
who passed away on February 10, 2011, at the age of 87.
Friends, colleagues and family will gather at McCrone Research Institute
to pay tribute to Lucy, who dedicated more than 50 years of her life
to the microscope and microscopy education.
Sunday, July 10, 2011
To be held at
McCrone Research Institute
2820 S. Michigan Ave.
Chicago, IL 60616
6:00 p.m. Reception with refreshments
7:00 p.m. Sharing memories of Lucy
More information
If you have pictures or memorabilia of Lucy to contribute for display during this event, please e-mail Therese Newman at tnewman@mcri.org or send to McCrone Research Institute, 2820 S. Michigan Avenue, Chicago, IL 60630. Be sure to put your name on all items you send. Memorials may be made in Lucy's name to the McCrone Research Institute, the Jane Goodall Institute, or another charitable organization of your choice. For more information, call 312-842-7100 or visit www.mcri.org.
---
©2011-2018 by State Microscopical Society of Illinois | Webmaster |