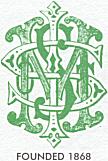 ---
Home
---
Future Meetings
---
How to Join
---
Past Meetings
---
SMSI Awards
---
Publications
---
History
---
Contacts
---

Curators Night
Come see the skeletons in SMSI's closet!
by Bob Kuksuk

Friday, May 20, 2011
7:30 PM: Presentation
Bob will take us through SMSI's collection of microscopic memorabilia! SMSI has a large collection of prepared slides, instrumentation and laboratory materials. Bob will show us some of the hidden gems in our collection.
Bio Sketch
Bob Kuksuk is a lifelong member of SMSI and is currently the curator and recording secretary of the Society.
---
©2011-2018 by State Microscopical Society of Illinois | Webmaster |