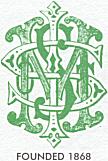 ---
Home
---
Future Meetings
---
How to Join
---
Past Meetings
---
SMSI Awards
---
Publications
---
History
---
Contacts
---

A Case Study of Acrylic Fiber Analysis
By Jason Beckert
Research Microscopist, Microtrace, LLC

Friday, April 16, 2010
7:30 PM Lecture
Fibers are some of the most commonly encountered trace evidence in forensic examinations.
Using a recent case as a model, this talk will focus on the analysis and comparison of acrylic fibers, beginning with the difficulties inherent in locating fibers on evidence collected from crime scenes. A variety of analytical techniques will be discussed, including:
Polarized light microscopy (PLM)
Fourier transform infrared microspectroscopy (micro-FTIR)
Raman microspectroscopy (micro-Raman)
Microspectrometry (MSP)
Microspectrofluorometry (MSF)
Energy dispersive X-Ray spectroscopy (EDS)
Thin layer chromatography (TLC)
Bio Sketch
Jason Beckert is a Research Microscopist at Microtrace, where he enjoys solving analytical questions that require the amalgamation of information from a wide variety of scientific disciplines. His current duties involve the identification and interpretation of various types of particles through the use of microscopical, microchemical, and instrumental techniques. Jason received his BS in biology from Cornell University where he concentrated in ecology and evolutionary biology as well as genetics and developmental biology. Studying and working under Dr. Peter De Forest, he acquired his MS in forensic science from John Jay College of Criminal Justice. He is the recipient of the college's Jerome Metzner Graduate Award for academic excellence. His master's thesis, now published, was the first to demonstrate the identification of various species of forensically relevant blow flies and flesh flies using AFLP (a PCR-based nuclear DNA approach). An internship with the NYPD's Crime Scene Unit gave him the opportunity to assist the examination of a diverse array of environments for physical evidence and provided first hand knowledge regarding proper evidence collection. He has taught several courses and presented numerous papers at scientific meetings. He continues his professional education by attending classes, workshops, and meetings across the country.
---
©2011-2018 by State Microscopical Society of Illinois | Webmaster |